Next members meeting - 12th February 2019 @9pm - Riverbank House Hotel
Hill Climb/Sprint
18th & 19th May 2019. 2 Counting Rounds of the National Championship. Location – TBC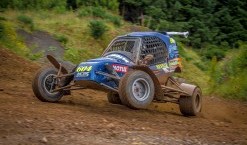 Loose Surface Autocross
18th August 2019. A Counting Round of the National Loose Surface Championship. Location – Kildavin.
---
Welcome to the Wexford Motor Club website

Wexford Motor Club was established in 1973 by a small number of local Wexford motorsport enthusiasts. The Club has grown over the years and now has over 150 members. The Club organises four events each year, including the popular Wexford Volkswagen Stages Rally, and together these events add an impressive €750,000 to the local Wexford economy.
Recognising the value of Wexford Motor Club to the local economy, Wexford Chamber of Commerce, Wexford County Council and Fáilte Ireland are working closely with members to develop the Club further.
The Wexford Volkswagen Stages Rally is the only two day Rally in Ireland outside the Irish Tarmac Championship.
Club meetings are held on the second Tuesday of each month at 9pm in Riverbank House Hotel. All are welcome! We are always looking for new motor sport enthusiasts to join the club so any membership enquiries can be made to Club Secretary, John Barry on 086-2479359.
You can join the club by clicking here: Join Now
Our club website keeps all members up-to-date of any news within the club.
Download Club Membership Form for 2019
2 Day National Championship Round Hillclimb 18th and 19th May
National Championship Round Endurance Trail 1st July
2 Day Tarmac Rally in September
Loose Surface Autocross 18th August
Sporting Trial