Next meeting - Tuesday 14th April 2020 @9pm - Riverbank House Hotel
Hill Climb/Sprint
16th & 17th May 2020. Wexford Motor Club Hillclimb in Association with David Byrne Auto Repairs – Round's 5 & 6 of the 'Pack & Pallet' National Championship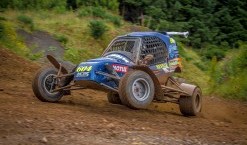 Loose Surface Autocross
16th August 2020. A Counting Round of the National Loose Surface Championship. Location – Kildavin.
---
Welcome to the Wexford Motor Club website

Wexford Motor Club was established in 1973 by a small number of local motorsport enthusiasts. The Club has grown over the years and now has over 150 members. The Club organises five major motorsport events every year, including the ever popular Wexford Volkswagen Stages Rally. The Wexford Volkswagen Stages Rally is County Wexford's biggest annual sporting event.
Notice 
2020 Officials Nominations Form for WMC Events
Wexford Motor Club Code of Conduct
O'Gorman Cup 14th December 2019, & LAM Brabazon and Le Fanu Cup
Directions to venue: (Please note, this is a different gate than co-ordinates on Regs.)
Travelling north or south on the M11- exit at junction 20 for Arklow North and follow signposts for Arklow.
At 1.2kms (by "Homesavers") take the road to right (L2180 Beech Road) following signpost "Avoca 7km"
175mtrs along take the road to left following signpost "Avoca River Park"
1.6kms approx. along this road you will cross over the M11
500mtrs after, at large double gates, the venue is on your left.
By kind permission of Edmund Holfeld.
Check-in is 10.30 for an 11.00 Start.
Download Regs and Entry Form here…
Email to event secretary: Karen O'Dowd – kodowd1@eircom.net
Or, post entry form to Karen O'Dowd, 20 Whiterock Drive, Whitebrook, Pembrokestown. Wexford.
Run exclusively by volunteers, these events add an impressive €750,000 in value to the economy of County Wexford. The Wexford Motor Club acknowledges our appreciation of the ongoing support it enjoys from volunteers, local authorities, Gardai, the business community and especially the residents of County Wexford, without whom we could not have achieved our, now nearly 50 years of success.
How you can join Wexford Motor Club: Click here to Download Club Membership Form
Or, come along to one of our meetings – held on the second Tuesday of each month at 9pm in Riverbank House Hotel. All welcome! We are always looking for new motorsport enthusiasts to join the club.

Or, you can make further enquiries about joining the club by calling David at 089 4573298, or by emailing our club secretary at secretary@wexfordmotorclub.ie.
You can even pay your membership fees online by going to our Online Payment Page

Our events for 2019
Next Event: National Championship Round Endurance Trail 14th July
Regs. and Entry Form can be downloaded here..
2 Day National Championship Round Hillclimb 18th & 19th May
Loose Surface Autocross 18th August
2 Day Tarmac Rally 6th & 7th September
Sporting Trial