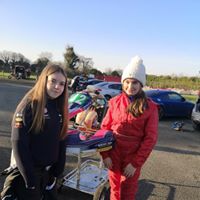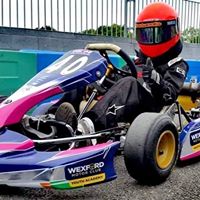 Wexford Motor Club founded its Youth Academy in 2015 with the aim to nurture and encourage more local young people into motorsport. The Club recognised that it can be intimidating and challenging for young people who do not have a family background in motorsport to get involved. The aim of the Wexford Motor Club Youth Academy is to reach out to the local community and facilitate more young people to realise their dreams of partaking in our exciting and rewarding sport.
The Wexford Motor Club Youth Academy is open to children aged between 10 and 16, and will consist of two elements, a Race Programme and a Technician Programme. These Programmes are designed to provide a fun and enjoyable introduction to motorsport.
The Race Programme will be split into classes according to age and height and will consist of six workshops from January to June, five of which will take place in Non-Stop Karting, Waterford. Each workshop will consist of a driving theory class, followed by on-track racing and SIM training. Each day, students can earn points for performance, and at the end of June students with the most points will progress onto the next step for selection, culminating in sponsored Kart, SIM and Rallycross events.
The Race Programme for 2020 is an all new format developed after feedback from past graduates and their parents. It incorporates much more track time for all students than previous years but introduces a cost to the participant for each workshop. The aim of the Race Programme is to improve the driving abilities and techniques of all the students and focuses on participation and enjoyment of the sport.
The Technician Programme will consist of six hands –on workshops from January to June and will take place at various locations. These workshops are designed to get students familiar with different aspects of science, technology, engineering and maths and explore the career paths available in motorsport, from auto technician, race engineer, engine specialist & computer & data analytics. The workshops will be mostly practical with the students getting to work on real cars and engines, but will include talks from people who have made a career in motorsport. There will be continuous assessment throughout the workshops and students will be graded at the end of the programme and receive a certificate of achievement. There is no cost for participation in this programme.
Also for 2020, we are introducing a Youth Leadership Programme for past graduates who are 16 years or older. This programme is designed to continue the learning and personal development which begins at the very first workshop and aims to give the necessary skills and training for students to become confident and effective leaders, while strengthening the community which has developed around the Youth Academy. This will be an accredited programme and should prove invaluable to students in their professional and personal development.