MEMBERSHIP
Wexford Motor Club always welcomes new members and joining our club couldn't be easier. If you would like to help at events or compete, why not join.
Download the membership form and E-mail or post to the club secretary. You can also join at our monthly club meetings.
Membership Form Online Payment Code of Conduct
 Club Secretary: Brian Kirwin  087 2991460
Club Meetings
Club meetings take place the second Tuesday of each month at 9pm in the Riverbank House Hotel, Wexford
Committee 2020
Garry Bradley – Chairman
Adrian Codd – Vice Chair
Pat O'Dowd – Company Secretary
Brian Kirwan – Club Secretary
Mark Cooper – Assistant Secretary
Mag Fielding – Treasurer
Arthur Walsh – Assistant Treasurer
John Pettitt – PRO
Leanne Carroll – Club Children's Officer
George Leech – Equipment Officer
Eddie Byrne – Disciplinary Officer
Richard Stafford
Club President – Tommy Moran
Sub Committees
For 2020 sub committees were formed to oversee each of our major events, this allows competitors to have an input directly to their chosen discipline, we encourage all club members to get involved.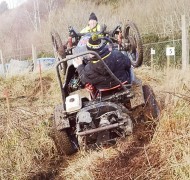 Sporting Trial
George Leech
.